Proudly Building Leaders Since 1954
Richfield Residential Hall Governing Board will be meeting Friday, September 29, 2023 at 3:00 PM in Richfield, Utah ...
Read More

→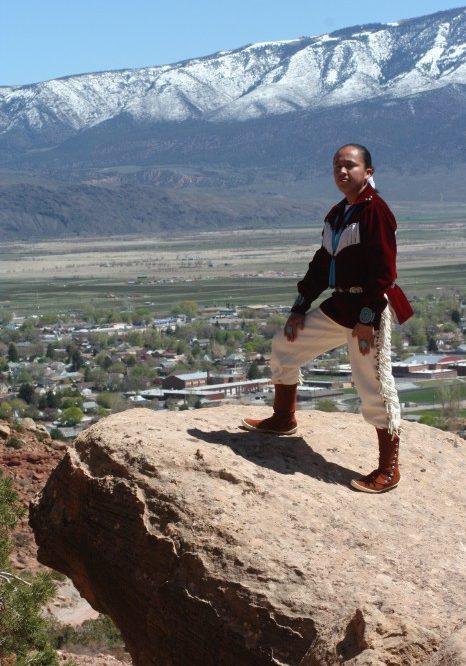 Richfield Residential Hall is the premier educational opportunity for Dine high school students
Richfield Residential Hall has been educating Navajo youth for over fifty years. This proud heritage of service to the Dine people began in the early 1950's when Navajo parents requested that their children be allowed to continue the exemplary education they were receiving in the Richfield area while the parents followed the seasonal agricultural work to Northern Utah, and other nearby states.

The first "dorm" was a vacant building just off Richfield's Main Street where students from 1st through 12th grade were housed barracks style with a local restaurant providing the meals. In 1954 the first phase of the current dormitory was constructed on land owned by Sevier School District. Renovations and additions were made to the facility in the 1960's, 1980's, and 2000. Current students of Richfield Residential Hall enjoy a clean, well-managed facility with all of the latest technological advances to assist them in achieving their academic and social goals.
Today, the Richfield Residential Hall occupies a campus in a residential neighborhood within walking distance of Richfield High School. Our large campus is landscaped with large lawns, trees, flowers, and shrubs. There is a very positive relationship between students, staff, and the community. Students have many opportunities to get involved in the local community through recreational events, volunteer organizations, local employment, and worship services. Richfield Residential Hall is a vital part of the community, and our students are well-accepted and included in local activities.
What began as a modest barracks style dormitory for the children of migrant farm workers over five decades ago has evolved to be the premier educational opportunity for Navajo high school – aged youth. Students of Richfield Residential Hall are able to enjoy concurrent enrollment in high school (Richfield High or South Sevier High) and Snow College Richfield, which is adjacent to our campus. Many Richfield Residential Hall students graduate with their high school diploma as well as a number of their higher education requirements. Hard working students have graduated from Richfield Residential Hall with certificates in Nursing, Welding, Auto Body, Auto Mechanics, Business, Building Trades, and even with an Associates Degree! As a result, many of the current students of Richfield Residential Hall are the children and grandchildren of former students of RRH. Our graduates are filling important jobs and roles throughout the Navajo Nation and the United States. These include teachers, lawyers, judges, high ranking law enforcement officials, and a host of other important roles. If you are serious about your education, Richfield Residential Hall is the right place for you!
If you have any questions or concerns, you are encouraged to call RRH at (435) 896-6121 or email us with the link below!